EDITED TO ADD:
I'm always forgetting to give
Jessica
the credit for this awesome Tuesday tradition.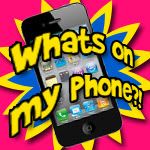 So, let me just tell you that I missed some great photos this week because my PHONE is stupid. I did a hard re-set and it seems to be working better. Humph!!!
Please check out my Christmas recordings on the LEFT/RIGHT hand side of the page! You've got me and my little munch kins singing some fun little tunes. :)
Let the captions do the 'splainin.
Lollies took this picture of me working on the computer.
Lollies taking my 'order'. I love it when kids play restaurant.
The DivaMommy as a pirate for a little 1 year old's party.
Myself and Lollies enjoying a Sunday afternoon nap. Lollies sure worked her way into a lot of my photos.
A picture of a rather crummy looking top hat, but I needed to show the shape for a project I'm working on.
Me showing of my cutsey self in my new Carina Dolce Cosmetics! I won a contest and I LOVE their products.
I can't wait to order more, but I have to because she's on vacay until the 27th.
DramaDad looking all serious at an Exploration Rehearsal for this super cool, pretty BIG FREAKING DEAL dance show we're working on.
It will be playing in NYC in July for DANCE WEEK!
Finally, an amazing projection test - also at the exploration rehearsal for the dance show.
Thanks for taking a peak at my crazy life!
Wishing you and yours a very Merry Christmas!!!